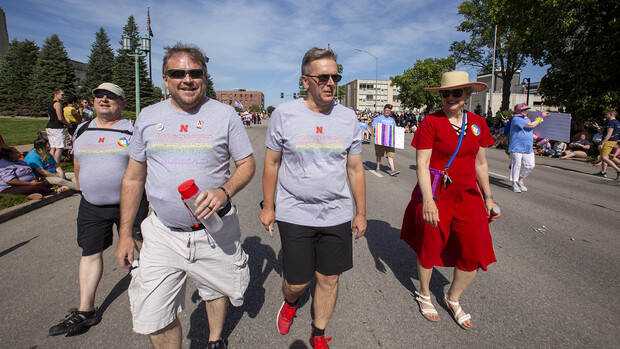 During the pre-Pride celebration, Svehla was honored with the Stellar Legacy award for community involvement and leadership. Svehla serves as client services coordinator with ITS, supporting the Office of the Chancellor and other university leaders.
Svehla is an active leader for the LGBTQA+ community, on and off campus. In recent years, Svehla helped lead the formation and launch of the Chancellor's Commission on the Status of Gender and Sexual Identities. And, he received the Chancellor's Award for Outstanding Contributions to the LGBTQA+ Community in 2021.
"It was a great surprise to get this award from Star City Pride," Svehla said. "It's very humbling to be recognized individually."
Read more in UNL's news release.