The University's most prestigious awards—The President's Excellence Awards—recognize especially meritorious research, teaching, and innovative efforts by individual faculty and academic departments or units.
---
Faculty IP Innovation and Commercialization (FIPICA) Award Recipient:
FIPICA recognizes faculty members who have developed and nurtured significant new intellectual property from concept to licensing/startup business.
HOWARD E. GENDELMAN, M.D.
Department of Pharmacology and Experimental Neuroscience
University of Nebraska Medical Center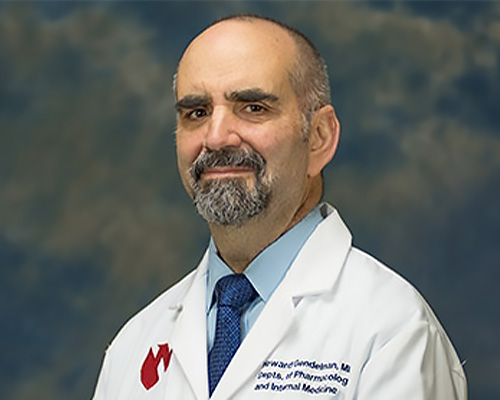 Dr. Howard Gendelman is the Margaret R. Larson Professor of Internal Medicine and Infectious Diseases and chair of the Department of Pharmacology and Experimental Neuroscience at the University of Nebraska Medical Center.
Gendelman is credited with discovering how brain immunity can be harnessed for therapeutic gain. His work demonstrated that control of the brain's homeostasis can prevent neural cell damage in neurodegenerative and infectious diseases. This led to developmental therapeutics shown to prevent, slow or reverse cognitive, behavioral and motor impairments.
Gendelman earned his bachelor's degree in natural sciences and Russian studies with honors from Muhlenberg College and his M.D. from Penn State University, where he was the 1999 Distinguished Alumnus. He completed a residency in internal medicine at Montefiore Hospital, Albert Einstein College of Medicine and was a clinical and research fellow at the Johns Hopkins University Medical Center.
He has authored more than 580 peer-revised publications, edited 12 books, holds 138 patents, and is editor-in-chief of the Neuroimmune Pharmacology and Therapeutics. He is also the co-founder of Exavir Therapeutics. Gendelman is the recipient of the Henry L. Moses Award in Basic Science; the Carter-Wallace Fellow for Distinction in AIDS Research; and the Joseph Wybran Distinguished Scientist.
---
Outstanding Research and Creative Activity (ORCA) Award Recipient:
ORCA recognizes individual faculty members for outstanding research or creative activity of national or international significance.
RICK BEVINS, PH.D.
Department of Psychology
University of Nebraska-Lincoln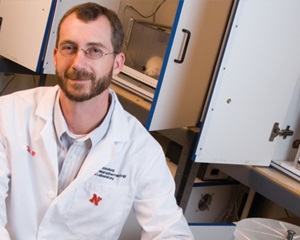 Dr. Rick Bevins is Chancellor's Professor in the Department of Psychology, associate vice chancellor for research and director of the Rural Drug Addiction Research Center at the University of Nebraska–Lincoln.
After earning an undergraduate degree in psychology, Bevins entered the Neuroscience & Behavior Graduate Program at the University of Massachusetts-Amherst, where his research focused on associative learning processes, especially Pavlovian fear conditioning.He became interested in pharmacology as a tool for understanding learning processes, and took a post-doctoral position at the University of Kentucky for further training in drug use, misuse and neuropharmacology.
Bevins joined UNL's faculty in 1996 and established the Behavioral Neuropharmacology Laboratory. His research at Nebraska focuses on behavioral pharmacology, drug abuse and addiction science. His work in pinpointing how learning processes and memory influence behavior has been crucial to understanding the nature of drug abuse and the causes of relapse. Bevins' research has been funded by the National Institutes of Health, Department of Defense, the Nebraska Department of Health and Human Services and UNL. His team is responsible for more than 160 research papers.
---
Outstanding Teaching and Instructional Creativity Award (OTICA) Recipients:
OTICA recognizes individual faculty members who have demonstrated meritorious and sustained records of excellence and creativity in teaching.
GEOFFERY TALMON, M.D.
Department of Pathology and Microbiology
University of Nebraska Medical Center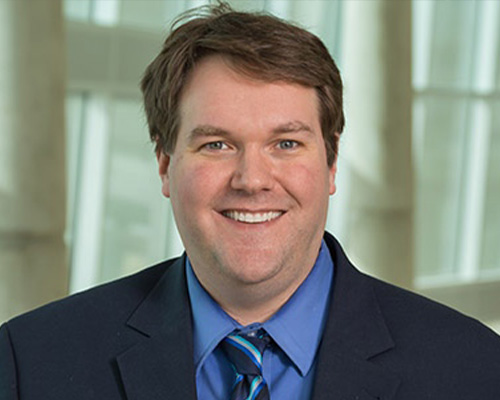 Dr. Geoffery Talmon is a professor and vice chair for medical education in the Department of Pathology and Microbiology and associate dean for medical education in the College of Medicine at the University of Nebraska Medical Center.
Talmon completed medical school and residency in pathology at UNMC, a fellowship in surgical pathology at the Mayo Clinic, and received a Master of Education from Johns Hopkins University. He was the first James Linder Distinguished Residency Director Chair, inaugural director of the UNMC Interprofessional Academy of Educators, and the 2021 Varner Educator Laureate.
Talmon has more than 120 peer-reviewed publications to his credit, along with multiple book chapters and dozens of invited presentations. The book he co-edited, "Mind the Gap: Generational Differences in Medical Education," is the first work dedicated to managing intergenerational conflict in medical education. He is past president of the Nebraska Association of Pathologists, and is a member of the American Society of Clinical Pathology Board of Certification and the National Board of Medical Examiners.
BETTY LOVE, PH.D.
Department of Mathematical and Statistical Sciences
University of Nebraska at Omaha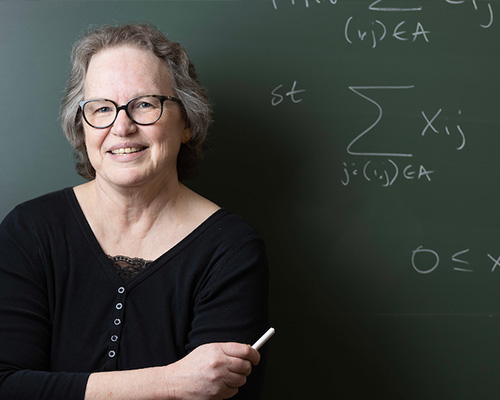 Dr. Betty Love is a professor and Governing Committee chair in the Department of Mathematical and Statistical Sciences at the University of Nebraska at Omaha.
Love has been dedicated to teaching innovation throughout her 30-plus year career at UNO. Beginning with her early insights into the growing role of technology in learning, she obtained funding for the first high-tech classrooms at UNO. As technology advanced, she kept UNO ahead of the curve as an early developer of an asynchronous online course in mathematics, creating videos that have been viewed more than 400,000 times worldwide.
As technology in the classroom became normalized, Love became a leader in the creation and implementation of classroom pedagogy, pioneering the use of methods such as flipped classrooms and inquiry-based learning. Recently she has focused on curriculum development, securing National Science Foundation funding to create new types of classes in which students learn critical mathematical reasoning skills as they create digital art or partner with local nonprofits to analyze and visualize their data. Her dedication to innovation has allowed UNO not only to keep up with an educational world that is constantly evolving, but to be a leader in it.
---
Innovation, Development and Engagement Award (IDEA) Recipient:
IDEA recognizes faculty members who have extended their academic expertise beyond the boundaries of the university in ways that have enriched the broader community.
DEJUN SU, PH.D.
Department of Health Promotion
University of Nebraska Medical Center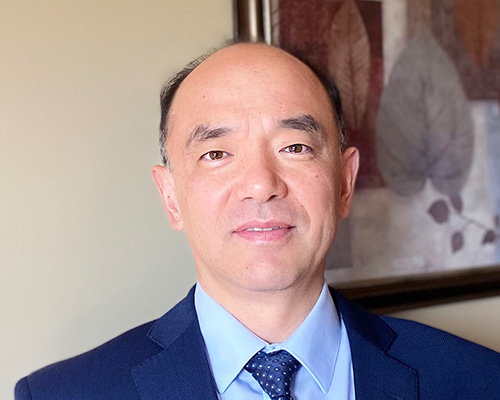 Dr. Dejun Su is an associate professor in the Department of Health Promotion at the University of Nebraska Medical Center
Su's research focuses on health disparities and social determinants of health, as indicated by more than 100 peer-reviewed publications. As principal investigator, Su has secured research grants totaling more than $5 million, including a recent federal grant that will allow Su and his team to train 240 community health workers and promote their integration into healthcare delivery for the provision of patient-centered, holistic care across Nebraska.
As director of the Center for Reducing Health Disparities from 2012 to 2022, Su doubled extramural funding support and increased the number of scholarly publications sixfold. Leveraging extensive partnerships between the center and community agencies, Su also led the effort to make UNMC's College of Public Health the only public health school in the nation to receive the prestigious Harrison C. Spencer Award for Outstanding Community Service in 2020, issued by the Association of Schools and Programs of Public Health.
---
Inclusive Excellence Collaboration Award (IECA) Recipient:
IECA honors sustained, outstanding contributions in diversity and inclusion between two or more University of Nebraska academic and/or administrative units or campuses that move the university system toward inclusive excellence.
HEALTH CAREERS RESOURCE CENTER
University of Nebraska at Omaha
Created in 2015, the Health Careers Resource Center at the University of Nebraska at Omaha serves as an academic and career advising center for all students interested in a career in healthcare. Led by Dr. Paul Davis, a UNO biology professor, the center is staffed by a team of advisors who serve UNO's 2,500-plus pre-health students.
The center is also home to the Urban Health Opportunities Program, a scholarship pathways program to the University of Nebraska Medical Center. Through close collaboration between UNO and UNMC, the program provides personalized advising and mentoring to students throughout their undergraduate careers and transition to UNMC. The program has been highly successful in improving student outcomes: More than three-quarters of UHOP students over the past three years have successfully entered medical school, and of those, all have either graduated from UNMC or are on track to do so.
The Health Careers Resource Center also houses the Area Health Education Center, which works to expand the Omaha area healthcare workforce with a special emphasis on preparing health workers to effectively serve patients in North and South Omaha. UNMC is a close partner in the effort; for example, the College of Allied Health Professions and College of Nursing are co-sponsors on training and continuing education for local healthcare professionals.
Data show that the Health Careers Resource Center is having a strong impact on student outcomes. Before the center was established, medical school acceptance rates for UNO students was about 20 percent. Today, that figure is 81 percent. Acceptance rates to nursing, pharmacy, dental and other professional programs have similarly increased.
The center's staff also contribute to broad UNO recruitment and orientation programs including Be A Mav Days, Transfer Visit Days and New Student Orientation.
---
University-wide Departmental Teaching Award (UDTA) Recipient:
UDTA recognizes departments or units within the university that have made unique and significant contributions to NU's teaching efforts and that have demonstrated outstanding commitment to the education of students at the undergraduate, graduate or professional levels.
SCHOOL OF BIOLOGICAL SCIENCES
University of Nebraska-Lincoln
Under the leadership of Michael Herman, professor and director, the School of Biological Sciences makes fundamental discoveries in the life sciences with research encompassing all levels of biological organization, from molecules to organisms to ecosystems. The school is a hub of life sciences research and education in Nebraska and beyond, generating new knowledge that advances scientific discovery and engaging across the NU System and with public and private partners to find solutions to local and global challenges.
In educating more than 600 undergraduate biological sciences majors and 75 graduate students, along with numerous non-majors, the school's faculty and staff have demonstrated a commitment not only to quality instruction, but to continual improvement and innovation. Examples include:
The school has taught experiential field-based courses at Cedar Point Biological Station near Ogallala for more than 45 years, providing students with hands-on experience studying diverse local habitats.
The school partnered with the College of Agricultural Sciences and Natural Resources to create a "LIFE team," responsible for delivering an interdisciplinary, multi-college curriculum in the life sciences to stay on the cutting edge of teaching.
Faculty and staff have incorporated innovative elements into the curriculum. For example, students can be selected for an anatomy and physiology internship program in which they take a semester-long course that teaches them how to be a teaching assistant, and then "graduate" to serving as a TA the following semester. The program has helped develop future anatomy faculty and has served as a model for other departments at UNL and elsewhere.
The school developed a new program called "STEM-POWER" that engages first-generation and underrepresented students in a research experience and smooths their transition to college. Through the program, students get a paid research internship in the School of Biological Sciences the summer before enrolling at UNL as freshmen, exposing them to campus life and additional research opportunities.
The program is helping to expose more students to STEM fields and grow a skilled workforce pipeline for Nebraska.
Faculty are highly engaged in the community, participating in activities like Sunday with a Scientist at Morrill Hall and a SciComm conference that promotes effective communication of science to students and the public.