The University's most prestigious awards—The President's Excellence Awards—recognize especially meritorious research, teaching, and innovative efforts by individual faculty and academic departments or units.
---
Innovation, Development and Engagement Award (IDEA) Recipients

:

IDEA recognizes faculty members who have extended their academic expertise beyond the boundaries of the university in ways that have enriched the broader community.
JOSEPH H. EVANS, PH.D.
Munroe-Meyer Institute, Department of Psychology
Behavioral Health Education Center of Nebraska
University of Nebraska Medical Center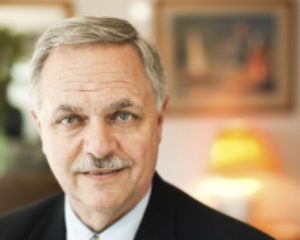 A program innovator, Joseph Evans developed the pediatric integrated behavioral health in primary care model at UNMC that has been extended to 42 integrated care programs in Nebraska and numerous other states. Children, adolescents and families from more than 225 cities, towns and villages have been provided behavioral health services thanks to the program Evans developed.
Evans was also instrumental in establishing the Nebraska Internship Consortium in Professional Psychology, the UNMC Munroe-Meyer Institute doctoral program in applied behavior analysis, and the MMI Autism Care for Toddlers program. He has been the recipient of more than $19 million in federal and state grants and contracts. Evans is committed to improving access to behavioral health for under-served rural and inner-city residents and has been widely recognized for his work in improving the quantity and quality of the behavioral health workforce.
NICHOLAS STERGIOU, PH.D.
Department of Biomechanics
University of Nebraska at Omaha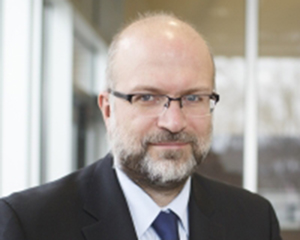 Nick Stergiou is the founding chair of the first-ever academic biomechanics department that graduates students with a B.S. in biomechanics. His research focuses on understanding variability inherent in human movement and he is an international authority in the study of nonlinear dynamics. Stergiou's work spans from infant development to older adult fallers, and has impacted training techniques of surgeons and treatment and rehabilitation of pathologies like peripheral arterial disease.
Stergiou has received more than $30 million in funding from the NIH, NASA, NSF and other agencies. He received the largest grant in UNO history, a $10.1 million NIH grant that allowed him to develop the Center for Research in Human Movement Variability. Stergiou also has several inventions and leveraged private giving to build the 23,000-square-foot Biomechanics Research Building that opened in 2013 as the first building in the world dedicated to biomechanics research.
---
Outstanding Research and Creative Activity (ORCA) Award Recipients

:

ORCA recognizes individual faculty members for outstanding research or creative activity of national or international significance.
DAVID S. HAGE, PH.D.
Department of Chemistry
University of Nebraska–Lincoln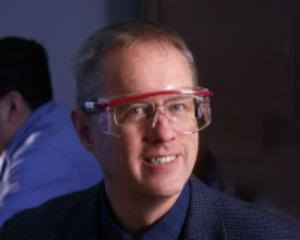 David Hage, who joined the UNL faculty in 1989, has carried out research at the interface of chemistry, biochemistry and clinical chemistry for more than 30 years. His work has focused on the creation and development of new detection and separation methods for chemical and biochemical analysis for important applications in the life sciences, pharmaceutical research and environmental testing.
He has published more than 285 scientific papers, book chapters and books in these areas. He has also edited a handbook in the area of affinity chromatography, his field of scientific expertise, and holds six patents in this area. In addition, Hage has written several college-level textbooks on the topic of chemical analysis.
Hage is currently editor-in-chief for the Journal of Chromatography B and is a fellow in the American Association for the Advancement of Science and the National Academy of Clinical Biochemistry.
DENNIS L. MOLFESE, PH.D.
Department of Psychology
University of Nebraska–Lincoln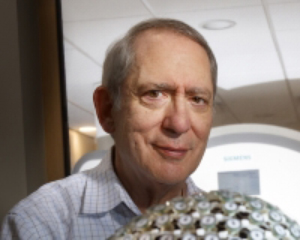 Dennis Molfese was the founding director of UNL's Center for Brain, Biology and Behavior. A developmental cognitive neuropsychologist who has been continuously funded since 1975, Molfese has extensive experience in conducting large-scale, longitudinal studies recording brain imaging and behavior measures from newborn and older infants, toddlers, preschool, school-age children, adolescents and adults.
He revolutionized understanding of brain structure-function relations across the lifespan and broke new ground investigating dynamic brain changes associated with the short- and long-term development of language, social interactions, memory and cognitive processes from birth into adulthood. In research supported by NASA and NIH, Molfese and colleagues noted the detrimental effects of sleep loss on daily functioning and problem-solving skills on earth and in outer space. Molfese's research using neuropsychological and multiple brain imaging techniques to study the effects of concussions on athletes noted even one concussion significantly impairs brain functioning.
---
Outstanding Teaching and Instructional Creativity Award (OTICA) Recipients

:

OTICA recognizes individual faculty members who have demonstrated meritorious and sustained records of excellence and creativity in teaching.
TAMMIE M. KENNEDY, PH.D.
Department of English
University of Nebraska at Omaha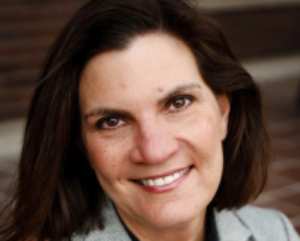 Since joining UNO's faculty in 2009, Tammie Kennedy has developed 10 courses to meet the multidisciplinary interests of students and encourage them to create public scholarship for audiences outside the classroom. Much of her scholarly and creative work focuses on the rhetoric of remembering practices and how memory shapes identity, writing and knowledge production, especially for marginalized groups.
She co-edited Rhetoric of Whiteness: Postracial Hauntings in Popular Culture, Social Media, and Education, which was named 2018 Best Co-Edited Book by the Conference on College Composition and Communication. Kennedy has also published in more than 20 top-tier journals and contributed chapters to several books.
Kennedy serves as an affiliate faculty for the Women's and Gender Studies Program and the Thompson Learning Community, and directs the Women's Archive Project, a student-produced digital archive exhibiting the experiences and contributions of UNO-affiliated women.
COLLEEN E. MEDILL, J.D.
Nebraska College of Law
University of Nebraska–Lincoln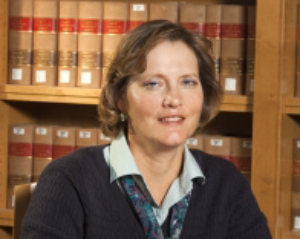 Colleen Medill is recognized nationally for her innovative teaching techniques in the areas of employee benefits law, property law and professional legal skills development. Among her peers, she is known as a "teacher of teachers" who explains and models her techniques through the extensive teachers' manuals that accompany her textbooks. Medill's first law school textbook, Introduction to Employee Benefits Law: Policy and Practice, has been used at more than 40 accredited law schools, and she is a leader in the integrated teaching of doctrinal theory, legal skills and the professional ethical responsibilities of lawyers.
At the College of Law, she has twice been selected by law students as Professor of the Year and has been honored with the Alumni Council's Distinguished Faculty Award. She teaches three of her four courses using textbooks that she authored.
---
University-wide Departmental Teaching Award (UDTA) Recipient

:

UDTA recognizes departments or units within the university that have made unique and significant contributions to NU's teaching efforts and that have demonstrated outstanding commitment to the education of students at the undergraduate, graduate or professional levels.
DEPARTMENT OF GENETICS, CELL BIOLOGY AND ANATOMY
University of Nebraska Medical Center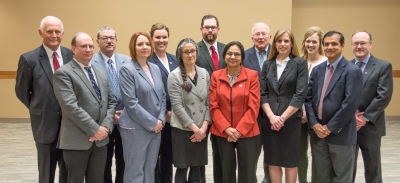 Chaired by Dr. Vimla Band, Ardith and Anna Von Housen Professor and associate director of the Center for Breast Cancer Research at the Fred & Pamela Buffett Cancer Center, the Department of Genetics, Cell Biology and Anatomy has more than 100 years of accomplishments in teaching, scholarship and service. The department is home to a diverse faculty whose scholarly interests include biomedical and translational research, innovation in teaching, and continuing education.
Excellence in teaching is a key part of the department's mission. The department's 20-plus faculty, together with graduate teaching assistants, staff and others, work to enhance critical thinking and promote self-directed, lifelong learning as they train the next generation of healthcare professionals, anatomical science educators and research scientists.
The approximately 300 graduate and professional majors in the Department of Genetics, Cell Biology and Anatomy – along with the high school students, undergraduates, professional healthcare personnel, first responders and others served by the department – have access to cutting-edge facilities and learning tools. Department faculty have introduced significant technological advances into the classroom and transformed the learning environment into an interactive experience. They promote independent learning through traditional lectures, hands-on laboratory experiences and inquiry-based discussions, and they enhance those activities with 3D visualization software, 3D printing, e-learning, interactive digital learning resources and "flipped" classrooms.
In addition, in order to maximize engagement and meet each student's individual learning needs, the department places a heavy emphasis on laboratory and small group activities, complemented by interactive lectures and group discussions. The department is known for its culture of collaboration, particularly given that all courses involve multiple faculty who often come from different disciplines and educational backgrounds.