No current awards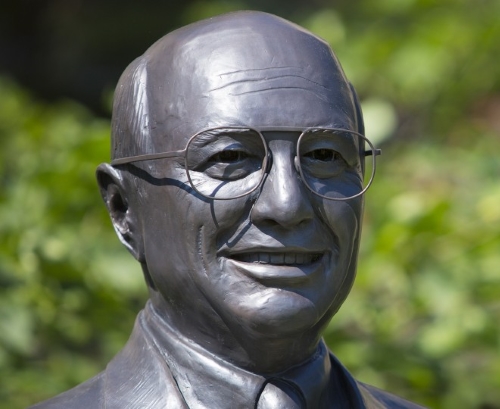 Yeutter International Trade & Finance Presidential Chair
Gifts establish endowed chairs for Yeutter Institute
The University of Nebraska-Lincoln has announced the three endowed chairs it will establish as the foundation of the Clayton K. Yeutter Institute of International Trade and Finance. The institute was launched in 2015 to prepare students to work at a time when national economies are increasingly connected.
The Duane Acklie Chair will be established in the College of Business Administration; the Michael Yanney Chair will be established in the Institute of Agriculture and Natural Resources; and the Clayton Yeutter Chair will be established in the College of Law.
The chairs will enable the university to hire additional, internationally distinguished faculty with an annual stipend for salary, research and program support. The faculty chairs, one of whom will direct the Yeutter Institute, will be assigned to departments within each college and will coordinate to support the institute's objectives.
To read more about this award, click here.
COOKIE USAGE:
The University of Nebraska System uses cookies to give you the best online experience. By clicking "I Agree" and/or continuing to use this website without adjusting your browser settings, you accept the use of cookies.