Rob Schafer to serve as Board of Regents chair for 2018; Tim Clare elected vice chair
January 25, 2018
Regent Rob Schafer of Beatrice today assumed the role of chairman of the Board for 2018. Lincoln Regent Tim Clare was elected vice chairman.
Schafer, who represents District 5, was appointed to the Board in 2013 and elected in 2014. A Pawnee City native, Schafer is a managing partner at Smith Schafer Davis Gaertig LLC, a farm real estate and livestock owner/operator, and a lieutenant colonel in the Nebraska Air National Guard and staff judge advocate for the 155th Air Refueling Wing. He is active in the community, having been involved with the Beatrice Chamber of Commerce, Beatrice Rotary Club, Nebraska Chamber of Commerce, Nebraska Farm Bureau Federation and other organizations. He earned his bachelor's and law degrees from the University of Nebraska.
"I'm honored to serve as chairman of the Board of Regents at such an important time for the University of Nebraska," Schafer said. "Our faculty and staff are doing incredible work on behalf of our 53,000 students and people in Nebraska and around the world. I look forward to continuing to join with our partners to strengthen our university and our state. Put simply, the University of Nebraska plans to compete."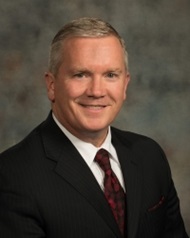 Clare, representing District 1, was elected to the Board in 2008 and re-elected in 2014. He served as vice chairman in 2012 and chairman in 2013. A Lincoln native, Clare is a partner at Rembolt Ludtke LLP. He has been involved on the Union Bank and Trust Co. board of directors, Heartland Big Brothers Big Sisters, the Lincoln Children's Museum and other community activities. He earned his bachelor's degree from the University of Nebraska-Lincoln and MBA and law degrees from Creighton University.
The standing rules of the Board provide for the vice chair of the Board to automatically succeed the chair for the following term. The Board elects a vice chair each year.
Media Contact:
Melissa Lee
Director of Communications,
University of Nebraska