Jeffrey P. Gold, M.D., confirmed as UNO chancellor through 2021-2022
December 20, 2018
The University of Nebraska Board of Regents today unanimously approved the appointment of Jeffrey P. Gold, M.D., as chancellor of the University of Nebraska at Omaha, positioning the campus to build on the 18-month period of growth and momentum it has experienced under Dr. Gold's interim leadership.
Dr. Gold is scheduled to serve as UNO chancellor through June 30, 2022, at which time a successor selected in a national search would assume leadership of UNO.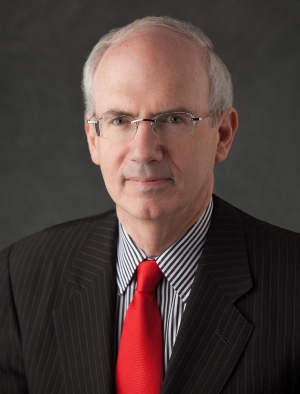 Dr. Gold, chancellor of the University of Nebraska Medical Center since 2014 and UNO's interim chancellor since 2017, was named the priority candidate for UNO chancellor by NU President Hank Bounds on Nov. 5. As required by state law, his candidacy underwent a 30-day public vetting period that included open forums and feedback opportunities for UNO students, faculty, staff and stakeholders.
Bounds thanked the UNO community for their input throughout the search process. "Again and again, I've heard how much Jeff Gold cares about our students, how committed he is to growing our impact, and how creatively he approaches collaboration, not just between the Omaha campuses but with all university partners," Bounds said. " Jeff has a deep understanding of and appreciation for the distinct and vital missions of each campus, and he is focused on how those missions can complement each other as we work to transform the quality of life and economic well-being of our state. I'm impressed by what UNO's talented students, faculty and staff have accomplished under Jeff's leadership, and I'm excited about the achievements yet to come."
Dr. Gold said: "I am proud of my time as a part of the Maverick culture. UNO is a truly transformational a force in our students' lives and the communities we serve. Thanks to our exceptional faculty and staff, I am certain the years ahead of us will bring continued bold thinking and mission-driven growth in access and outcomes. I am honored to play a role in such vital work and to continue my leadership of two phenomenal institutions that are changing lives daily through education, research and service."
UNO's recent accomplishments include an incoming class that set records in both size and diversity; research growth including record-high external funding and expanded success in technology transfer; growth in academic programs and facilities; and operational collaborations with UNMC and within the entire university system that have yielded critical savings and efficiencies.
Bounds said leadership stability in the near term will allow the campus to build on those successes. UNO and UNMC will remain separate institutions and the university's plan is for each campus to ultimately have its own chancellor.
Media Contact:
Melissa Lee
Director of Communications,
University of Nebraska