Heath Mello named Associate Vice President for University Affairs
December 6, 2017
University of Nebraska President Hank Bounds announced today that Heath Mello, a public policy strategist and former state senator, has been appointed NU associate vice president of university affairs and director of state relations.
Mello, a public policy non-profit executive who served eight years as a state senator and four years as chairman of the Legislature's Appropriations Committee, will begin his new role on Dec. 18. He brings significant experience in public policy, strategic advocacy and community affairs, including roles as a community affairs coordinator for Metropolitan Community College and a senior executive at the Holland Children's Institute & Movement.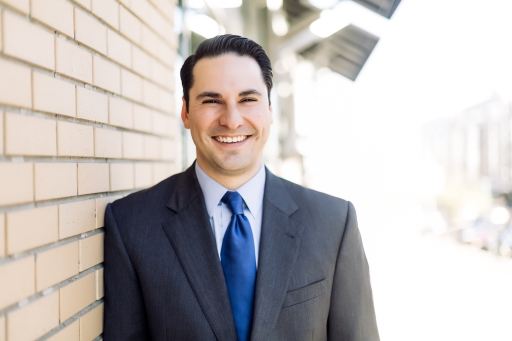 "Working with Heath as chairman of the Appropriations Committee, I saw a talented leader who could solve problems while balancing diverse opinions and ideas," Bounds said. "Heath understands the importance of relationships in making higher education a key driver of economic and workforce development across the entire state. His insights and the significant institutional memory he will bring to this role will only strengthen the university's efforts to work alongside the Governor, the Legislature and stakeholders across our state to help grow Nebraska."
As associate vice president, Mello will serve as NU's chief lobbyist. He succeeds Ron Withem, who retired earlier this year after holding the role for 20 years. The associate vice president for university affairs is responsible for promoting positive relations and outcomes between the university and its many constituents. As a senior member of the university affairs team, the associate vice president will serve as director of state relations and will oversee state government relations efforts across the four campuses.
Former Speaker of the Legislature Galen Hadley said: "Senator Mello is a terrific addition to the public policy team at the University of Nebraska. During our time together in the Unicameral, Heath was always someone who was fair, honest, and worked to build consensus with colleagues, our Governor and many other stakeholders. As an advocate for higher education, I'm excited to see the impact he can make on behalf of the university."
Current Speaker of the Legislature Jim Scheer said: "I have experienced Heath's ability to put politics aside and work for the common benefit of our state. He will excel at this in his new position at the University."
"As an alum, I'm truly honored and humbled by this opportunity with the University of Nebraska to continue its work to grow our state educationally and economically," Mello said. "I know President Bounds and the university leadership team value partnerships and collaboration to build a more prosperous future for Nebraskans and I'm excited to assist them in this noble endeavor."
Mello, born in Omaha, earned his bachelor's degree in political science from the University of Nebraska-Lincoln.
Aside from serving as chairman of the Appropriations Committee, Mello served on the Nebraska Retirement Systems Committee, the Legislature's Planning Committee, Building Maintenance Committee, Legislative Performance Audit Committee, Rules Committee, the Legislature's Executive Board and a number of select committees and task forces.
He is the past co-chair of the Economic Development Committee for the Council of State Governments Midwestern Legislative Conference and was named an American Marshall Memorial Fellow by the German Marshall Fund of the United States in 2011. Mello has served on numerous civic and community boards focusing on economic development, health care and neighborhood development in the Omaha area over the past decade.
Mello and his wife, Catherine, have two children.
Media Contact:
Melissa Lee
Director of Communications,
University of Nebraska