Rodney Bennett, Ed.D.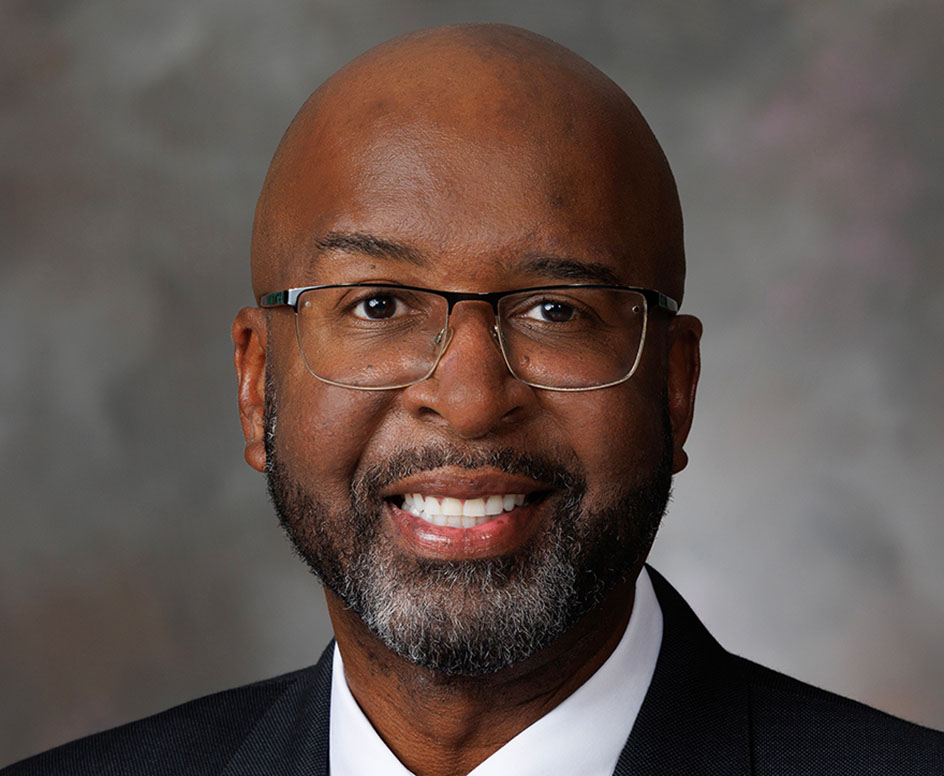 Chancellor
University of Nebraska–Lincoln
Dr. Rodney D. Bennett is the 21st chancellor of the University of Nebraska–Lincoln, Nebraska's flagship, Land-Grant and Big Ten institution. He is a 30-year veteran of higher education with a track record of growing research, increasing student success and building impactful partnerships.
Chancellor Bennett came to Nebraska after nine years of successful leadership at the University of Southern Mississippi. During his tenure as president, USM was reclassified from a Carnegie R2 to an R1 university, signaling growth in research prestige and funding. Dr. Bennett also invested in programs to support student recruitment, retention and outcomes, including for the 30 percent of USM students who were first-generation. His efforts led to an improvement in the university's six-year graduation rate.
While at USM, Dr. Bennett established new faculty positions in high-growth areas and increased the average salary for full-time faculty; oversaw $300 million in facilities work; and launched the largest fundraising campaign in the University of Southern Mississippi's history. He was a strong champion of the Division I athletics program, investing in new facilities and programs to support student-athletes, including a dedicated mental health counselor to serve student-athletes. Throughout his time as president, he brought a conservative approach to budget management, meeting or exceeding the budgetary goals set by the Mississippi Institutions of Higher Learning Board of Trustees.
Prior to his role at the University of Southern Mississippi, Dr. Bennett served at the University of Georgia for more than a decade. He was the senior administrator for student programs and services for Georgia's 34,000-plus students; oversaw $150 million in capital projects; and made key staff and programmatic investments in extracurriculars, mental health programs and other areas to better support students.
Dr. Bennett has also been the dean of students at Winthrop University in Rock Hill, South Carolina, and associate dean of student life at Middle Tennessee State University.
Chancellor Bennett values community leadership and service. He has served on numerous boards, including the Mississippi Aquarium, Northeast Georgia Girl Scouts of America, Catholic Health East (Philadelphia), and St. Mary's Health Care System in Athens, Georgia. He is a member of Kappa Alpha Psi fraternity and Past Sire Archon for Sigma Pi Phi fraternity, The Boulé.
Dr. Bennett earned a bachelor's degree in mass communication, a master's degree in educational administration, and an education specialist degree from Middle Tennessee State. He earned his Doctor of Education degree from Tennessee State University.
He and his wife, Temple, are the parents of two adult daughters, Colby and Logan.
COOKIE USAGE:
The University of Nebraska System uses cookies to give you the best online experience. By clicking "I Agree" and/or continuing to use this website without adjusting your browser settings, you accept the use of cookies.