Bret Blackman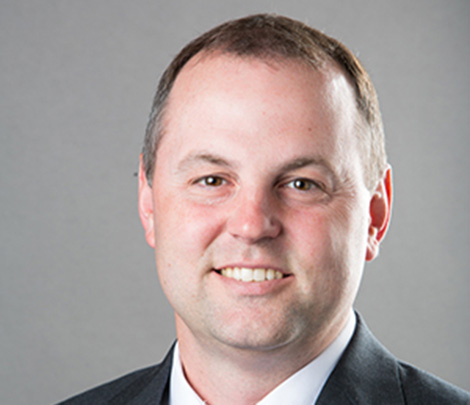 Vice President for Information Technology and Chief Information Officer
Bret Blackman is the Vice President for Information Technology and Chief Information Officer at the University of Nebraska. He also serves as the Chief Information Officer for the University of Nebraska at Omaha.
In his role as Vice President and CIO, Blackman leads a university-wide team of more than 300 staff at the University of Nebraska at Kearney, University of Nebraska–Lincoln, University of Nebraska at Omaha, and the Office of the President locations. As a member of the president's Executive Cabinet, he works closely with university leadership on strategic information technology initiatives to serve the university community. Blackman sits on the Big 10 Academic Alliance CIO group.
In his previous role as Associate Vice President for IT, Blackman played a key leadership role in the reorganization of independent IT divisions at UNK, UNL, UNO and the Office of the President into a new unified "OneIT" organization in 2017. The new innovative division initially achieved $6M in permanent budget savings and continues to realize millions of dollars in savings each year by leveraging IT scale and maximizing efficiencies across the university.
Blackman began his career at the University of Nebraska in 1999 as a technology coordinator for UNO, his alma mater. He was the NU technical lead for the statewide Nebraska Student Information System product selection process and UNO's lead for implementation. He also co-led UNO's first campus-wide website strategy and led implementation of the campus' first customer relationship management system for student recruitment. He was appointed CIO at UNO in 2016, prior to his University of Nebraska Vice President role in 2019.
In April 2017, Blackman was inducted into Phi Kappa Phi (Corinthian Chapter) and received the UNO Chancellor's Medal in December 2019.
COOKIE USAGE:
The University of Nebraska System uses cookies to give you the best online experience. By clicking "I Agree" and/or continuing to use this website without adjusting your browser settings, you accept the use of cookies.