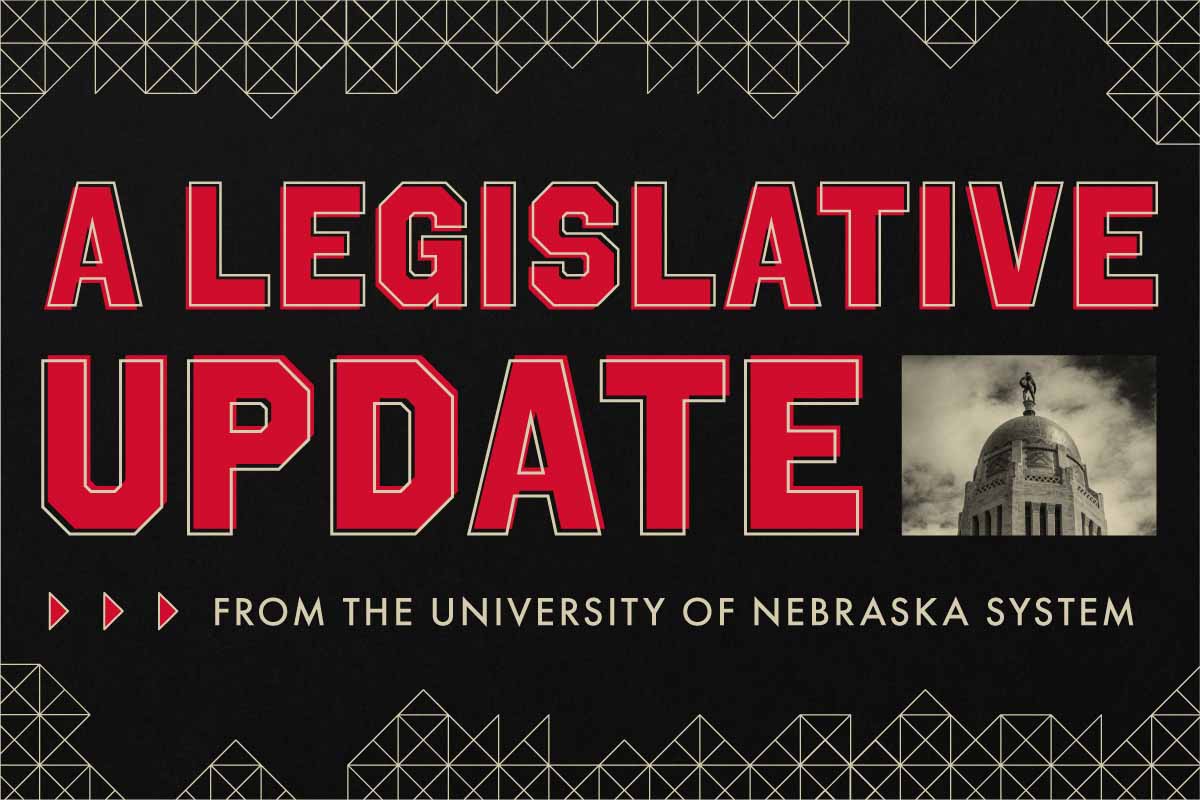 Governor Pillen recently signed into law the two-year state budget package that funds the University of Nebraska System's 2.5% budget increase for the University of Nebraska System, an increase in funding for the Nebraska Career Scholarship, and important funding for the UNK-UNMC Rural Health Education Facility.
As President Ted Carter stated, this package will help us keep tuition affordable and produce the skilled workforce our state urgently needs. We appreciate the Governor's partnership and look forward to working together to advance goals that we all share for quality education and economic growth.
Thank you for all you've done to get us to this point. We could not be more grateful for your engagement and advocacy throughout this unique 2023 legislative session.
We couldn't have gotten to this point of the legislative session without your support. We're grateful for you, your leadership, and your ongoing support of your University of Nebraska, our four campuses, and nearly 50,000 students!