2019-2020 Collaboration Initiative
The primary purpose of the Collaboration Initiative is to enhance competitiveness of University of Nebraska faculty for extramural funding by fully leveraging intellectual capacity and research resources across the campuses. The 2019-2020 funding opportunity is designed to facilitate new and strengthen existing research collaborations among faculty in any discipline.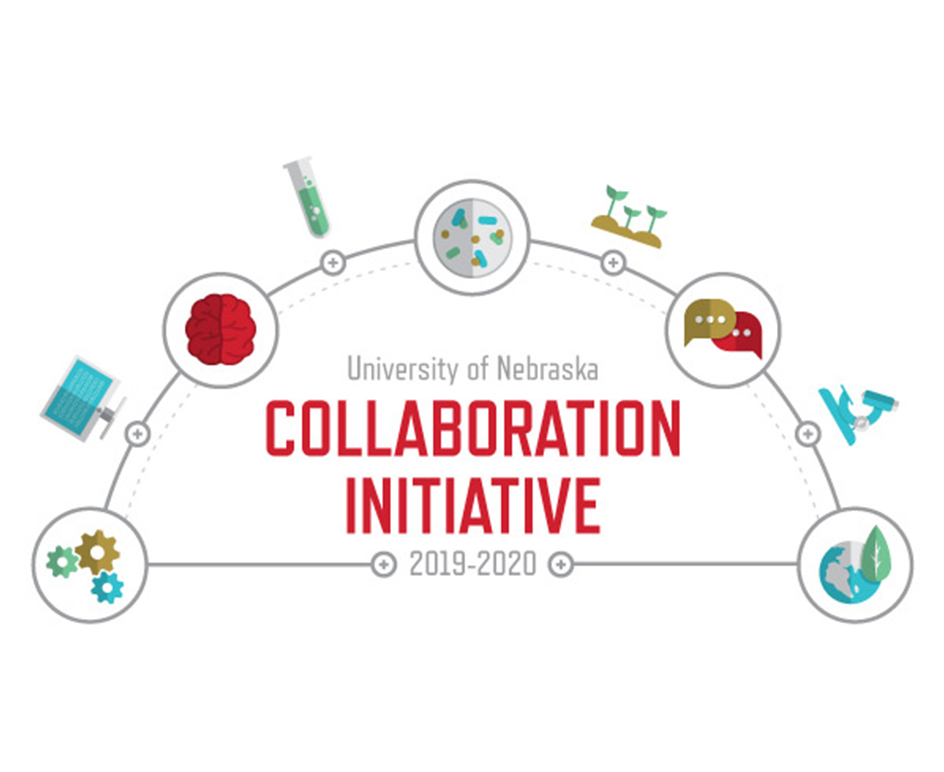 This year's faculty-grant Request for Applications (RFA) will solicit proposals from multi-campus multidisciplinary teams that help position them to compete for extramural funding. Researchable topics will not be administratively predefined, but applications must be designed to strengthen the team's future funding proposal. All disciplines are encouraged to apply; projects must build towards a competitive extramural funding application.
View the 2019-2020 RFA
2019-2020 Collaboration Initiative Funding Opportunities
The 2019-2020 Collaboration Initiative will offer different funding opportunities for University of Nebraska researchers.
Planning Grants
One-year grants, of up to $20,000 each, to build new collaborations across University of Nebraska campuses.
Formed/Forming Team Seed Grants
Two-year grants, of up to $150,000 each, to enhance research collaborations among faculty that have had modest levels of previous collaboration.
Team Strengthening Seed Grants
Two-year grants, of up to $300,000 each, to build upon existing research collaborations among faculty with a track record of joint extramural research funding so that teams become more competitive for significant extramural funding research.

2019-2020 Global Impact Funding Opportunities
The subcategory for Research with a Global Impact is designed to facilitate research that involves international collaborators and that benefits Nebraska research competitiveness and capacity. Up to two Planning Grants and two Formed/Forming Team Seed Grants will be available to facilitate and strengthen research collaborations among faculty engaging in extramurally-fundable international research.
View the Global Impact RFA
Key Info: Collaboration Initiative